Last Updated: October 30, 2023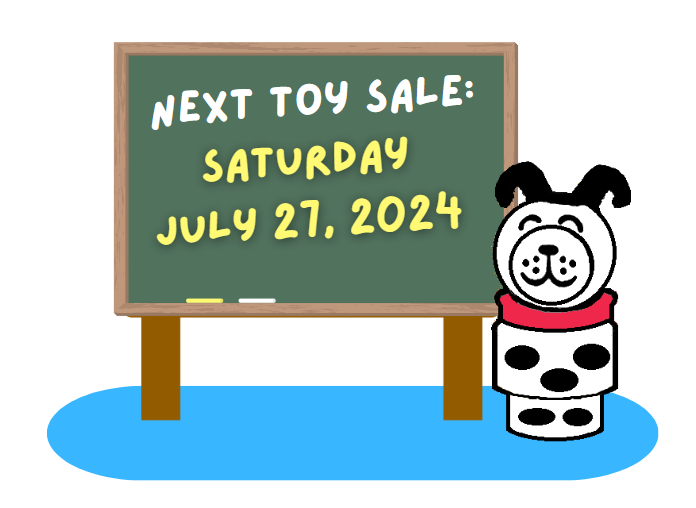 The Fisher-Price Collectors Club holds our annual sale (called "Toys From the Attic") every year, usually during the last full weekend of July. The location is the wonderful scenic village of East Aurora NY, about 20 miles southeast of Buffalo. So why do we hold our sale and convention there? Why it's the home of Fisher-Price, of course! Most Fisher-Price toys made from the 1930's to 1980's were made in East Aurora, and the corporate headquarters is still there to this day. Our toy sale is a proud part of the larger East Aurora Chamber of Commerce's Street and Sidewalk Sale, an event that brings thousands of people to town. Since resuming after covid, our sale has grown and we now completely fill our room with vendors selling classic Fisher-Price toys!

As of this writing (November 2023), we are waiting for the East Aurora Chamber of Commerce to officially set the dates for July 2024. If the pattern continues to hold true (the last full weekend of July) the date will be Saturday July 27th, 2024. The club hopes to use the same location we used over the last few sales, the Blazing Star Masonic Lodge at 645 Main Street in East Aurora. For anyone interested in selling, club members and then returning vendors get first shot at reserving table space. More information for potential vendors will be coming in the spring of 2024.

So start thinking ahead to July 2024! We will update this page as more details become set!
Photos From Some Recent Sales (2019, 2016 and 2015)
To give a general idea of what toys may be found at a typical sale, below are photos taken at prior sales at the Blazing Star Masonic Lodge. These photos are just a small sampling of what was for sale; there are many tables of toys for sale at a typical sale. Inventory changes year to year, so exactly what is seen here is not what will be for sale in the future. But you never know which awesome toys may pop up!
Home Page / Convention 2023 / Annual Toy Sale / News and Updates / Gabby Goose Newsletter / East Aurora Information / Fisher-Price Facebook Groups / Adventure People Figures ID Guide / Adventure People Overview / The Adventure People Illustrated Carded Figures / Wooden Pull Trains / History and Goals of the club / Membership Information (Joining the club) / Member Collection Photos / Overview of Little People Toys / Fisher-Price toy guide books / More Links / Member Memorials /
Back to the Fisher-Price Collectors Club Home Page

www.fpclub.org

Email at: fpclub@att.net

Fisher-Price Collectors Club