Last Updated: July 23, 2021
UPDATE: WE HAVE PLENTY OF VENDORS! LOTS OF TOYS FOR SALE!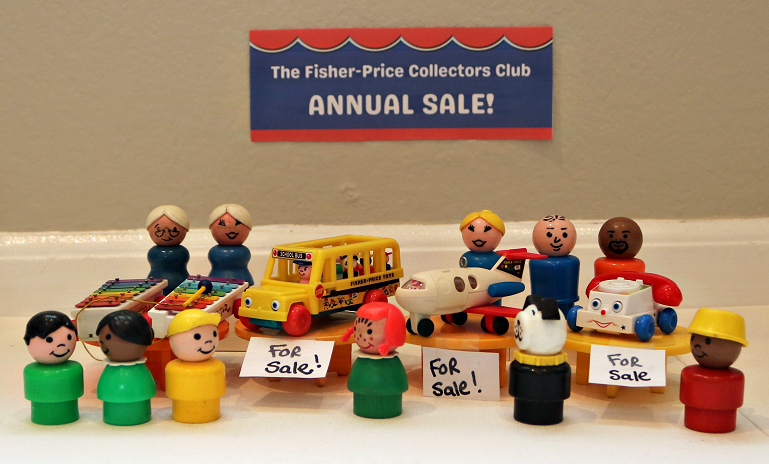 We are so happy to report that the Fisher- Price Collectors Club's annual sale will take place in 2021 after all!! At one point we thought everything was cancelled yet again for another year, but covid restrictions were lifted just in time! The sale is OPEN TO EVERYONE, COME AND SHOP!! Interesting in selling at the club's sale? See our Vendor Information Page. We have lots of vendors, but there may be room for more!


WHEN: Saturday July 24, 2021 from 9:00 am to 2:00 pm

WHERE: The Blazing Star Masonic Lodge located at 645 Main Street in East Aurora, New York. East Aurora is about 20 miles south-east of Buffalo. It is the same location we used since 2016. The sale will be inside in a multi-purpose room. People can enter the building through the front door, or the back door near the tiny parking lot.

PARKING: 2021 is different from other years as Main Street is scheduled to be open to traffic. Normally it's closed to traffic for the East Aurora Street and Sidewalk Sale (which our sale is part of), but the Sidewalk sale is much smaller this year, so the road should be open. So driving should be easier this year. There are side streets near the Masonic Lodge where most people park. There is a small parking area behind the Lodge where people can pull up and load up their cars if they have too much to carry!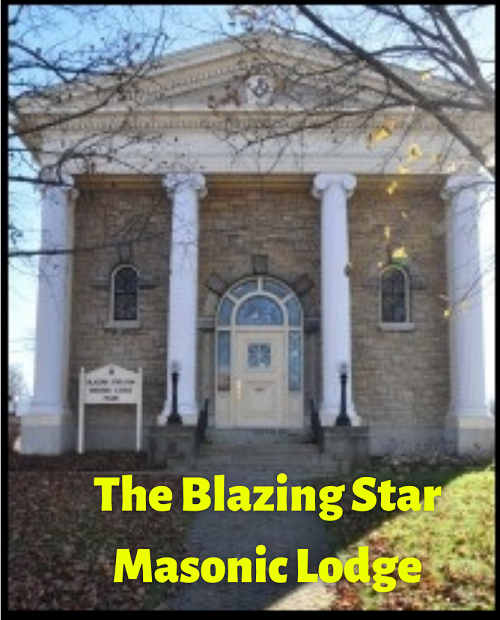 PAYMENT: Cash is king! It is up to each individual seller whether they take credit cards or checks.

WHAT'S FOR SALE: For 2021, we have at least 10 vendors selling so far (more pending as of this writing), which is GREAT!!! There should be plenty of toys everywhere you look! Our sale's chairperson single-handedly brings bins and bins of Little People sets, parts and people to sell! In a typical sale, vendors may be selling: classic Little People toys, figures, and parts; boxed sets of classic Fisher-Price toys; Fisher-Price wooden pull toys; wind-up toys; Adventure People and Huskys parts and sets; puzzles and dolls; Toyfest replicas; and often other related collectible and antique toys. Inventory will vary from year to year, so you never know what may pop up!

WHAT ELSE IS GOING ON: The East Aurora Chamber of Commerce's Street and Sidewalk Sale is happening on Main Street (which our sale is a proud part of), but smaller this year. The Masonic Lodge is advertised to sell hamburgers and hotdogs, so there will be food at our location as well! Some other events are happening at "the Classic Rink" but the Fisher-Price Collectors Club is not involved in that location.


After the horrible year of 2020 (which the club's sale and convention was cancelled) we invite all Fisher-Price fans to join us in East Aurora - we need to get together, see each other, get back out there, reconnect and HAVE FUN! If you can make it, SEE YOU IN EAST AURORA NY!



Photos From Some Recent Sales (2019, 2016 and 2015)
To give a general idea of what toys may be found at a typcial sale, below are photos taken at prior sales at the Blazing Star Masonic Lodge. These photos are just a small sampling of what was for sale; there are many tables of toys for sale at a typical sale. Inventory changes year to year, so exactly what is seen here is not what will be for sale in the future. But you never know which awesome toys may pop up!
Home Page / News and Updates / Gabby Goose Newsletter / Annual Toy Sale / Convention 2021 / Adventure People Figures ID Guide / Adventure People Overview / The Adventure People Illustrated Carded Figures Wooden Pull Trains / East Aurora Information / Overview of Lines of Fisher-Price Toys / History and Goals of the club / Membership Information (Joining the club) / Some member's Collection Photos / Overview of Little People Toys / Fisher-Price toy guide books / More Links / Member Memorials /
Back to the Fisher-Price Collectors Club Home Page
www.fpclub.org
Fisher-Price Collectors Club