Last Updated: December 8, 2022
Hello Fisher-Price fans! If you are heading to East Aurora for the annual convention, then keep on reading this page! Here we have some suggestions for places to stay and things to do while visiting beautiful East Aurora NY!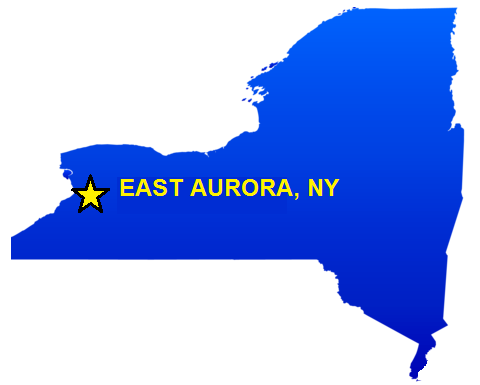 East Aurora NY is located on the western side of New York State, not far from Buffalo. East Aurora is approximately 15 miles southeast from the Buffalo area.

Most club members either fly into Buffalo Airport, or drive if they are within a few state's distance. To get to East Aurora from the Buffalo area, you can either take Route 90 south to route 400 east. Another way is to take Transit Road to Route 400. It takes about 35 minutes (give or take depending on traffic) to drive from the Buffalo area to the center of East Aurora. Unfortunately most Buffalo area hotels aren't cheap in the summer, as there are many tourists in the area plus other events bringing people to the area.
Club members coming to the convention handle their own lodging, as there is no one official place that we all flock to. Many stay at hotels near Buffalo Airport, as there are plenty to choose from. There are only a couple of hotels directly in East Aurora itself; the hotel club members are most familiar with is the Hampton Inn in East Aurora. It is the top choice of some long-time club members, but runs very expensive in July since there are other events in town filling up the rooms. There are some Bed and Breakfasts in the area, but we are not very familiar with them. I'm sure there are some Airbnbs and that kind of stuff in the area, but we know nothing about it (you're on your own there!). Well, here are some hotels that club members have booked in the past and enjoyed their stay.
&nbsp&nbsp&nbsp&nbsp

Hampton Inn, East Aurora NY
49 Olean Street, East Aurora, NY 14052


Quite a few members of the Fisher Price Collector's Club stay here. It is right in East Aurora and close to all the activities! We all heard stories of some members who stay here and end up gabbing and chatting in each other's rooms, often lasting well into the wee hours of night!
&nbsp&nbsp&nbsp&nbsp

The Buffalo Marriott Niagara
1340 Millersport Highway, Amherst NY 14221


For those wanting a full-service hotel, this is it! It has an heated indoor pool that connects to an outdoor pool; an on-site restaurant (As of 2022, called the Bluefire Grill); and room service, too! About a 35 minute drive to Niagara Falls, if you are interested in visiting there. The hotel is located about 20 miles north of East Aurora. One club member reported that this hotel can be full if not booked early, since there is some annual sports tournament taking many of the rooms.
&nbsp&nbsp&nbsp&nbsp

TownPlace Suites Buffalo Airport
4265 Genesee Street Cheektowaga, New York 14225


TownPlace Suites is located directly across the street from Buffalo Niagara Airport. This hotel allows pets (as of this writing in 2022), which is why some club members have chosen it in the past. The club members who stayed here in the past enjoyed the hotel and would stay there again.
&nbsp&nbsp&nbsp&nbsp

SpringHill Suites Buffalo Airport
6647 Transit Road Buffalo, New York 14221


This is a somewhat newer hotel in the Buffalo area, located right off the New York Thruway on Transit Street. The rooms are standard for the SpringHill Suite brand - small rooms, but with a kitchenette and a partial divider in the room separating the bed from the sofa sleeper. One of our club members stayed there in July 2022 and reports it was just fine and enjoyed their stay. There are many businesses, restaurants, stores and other hotels in the immediate area.
While visiting East Aurora during the club's convention, there are some places and events in town that are definitely worth seeing!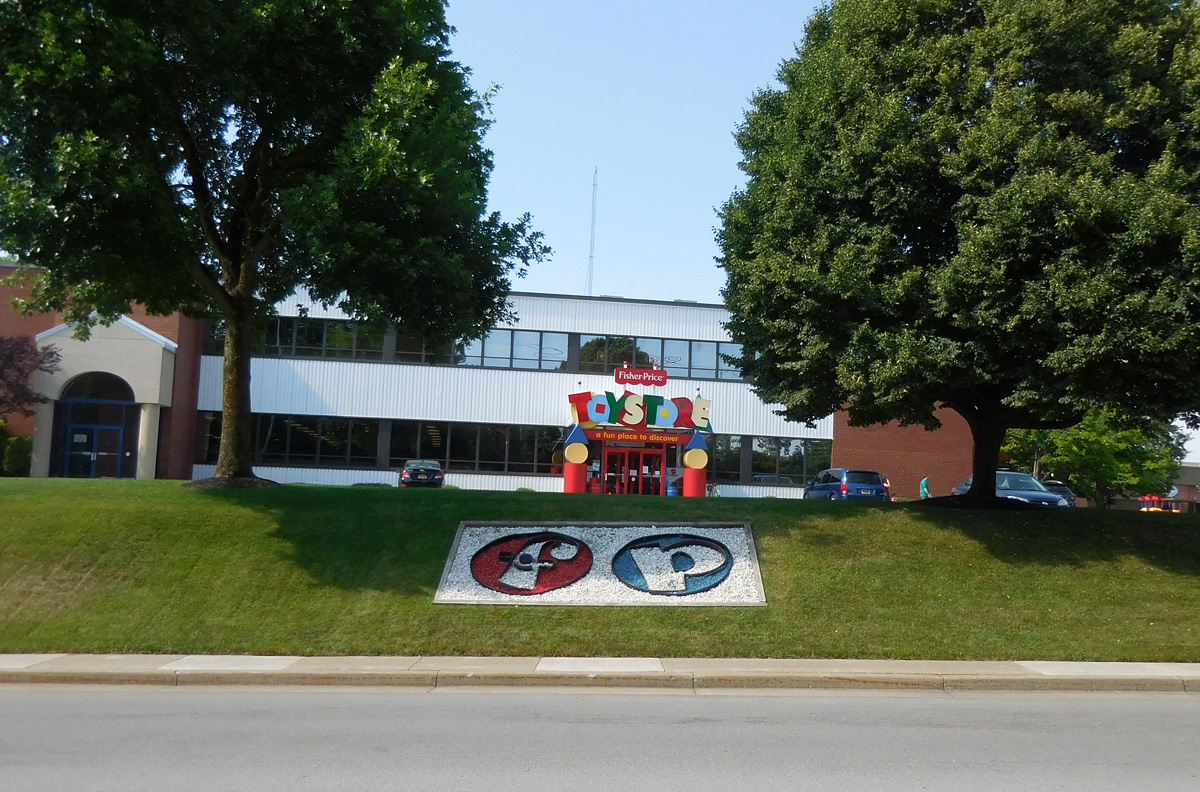 The Fisher-Price Factory Campus: No visit to the East Aurora area is complete without stopping here! Located on Girard Avenue, the Fisher-Price factory is the place that produced most of the classic and vintage toys that collectors love (modern Fisher-Price toys are made overseas nowadays). If you have an older Fisher-Price toy, chances are it says "Made in East Aurora NY" on it! Nowadays, the campus is mainly administrative, but there is one place open to the public, the Fisher-Price Store located right along the road. To get there, you turn left right before the guard gate and there is plenty of parking. The store has mainly new Fisher-Price toys, but occasionally you can find Fisher-Price brand memorabilia or clothing, or collectibles like Christmas ornaments. There are no older toys sold here (as far as I know), but still certainly worth a visit by any Fisher-Price collector!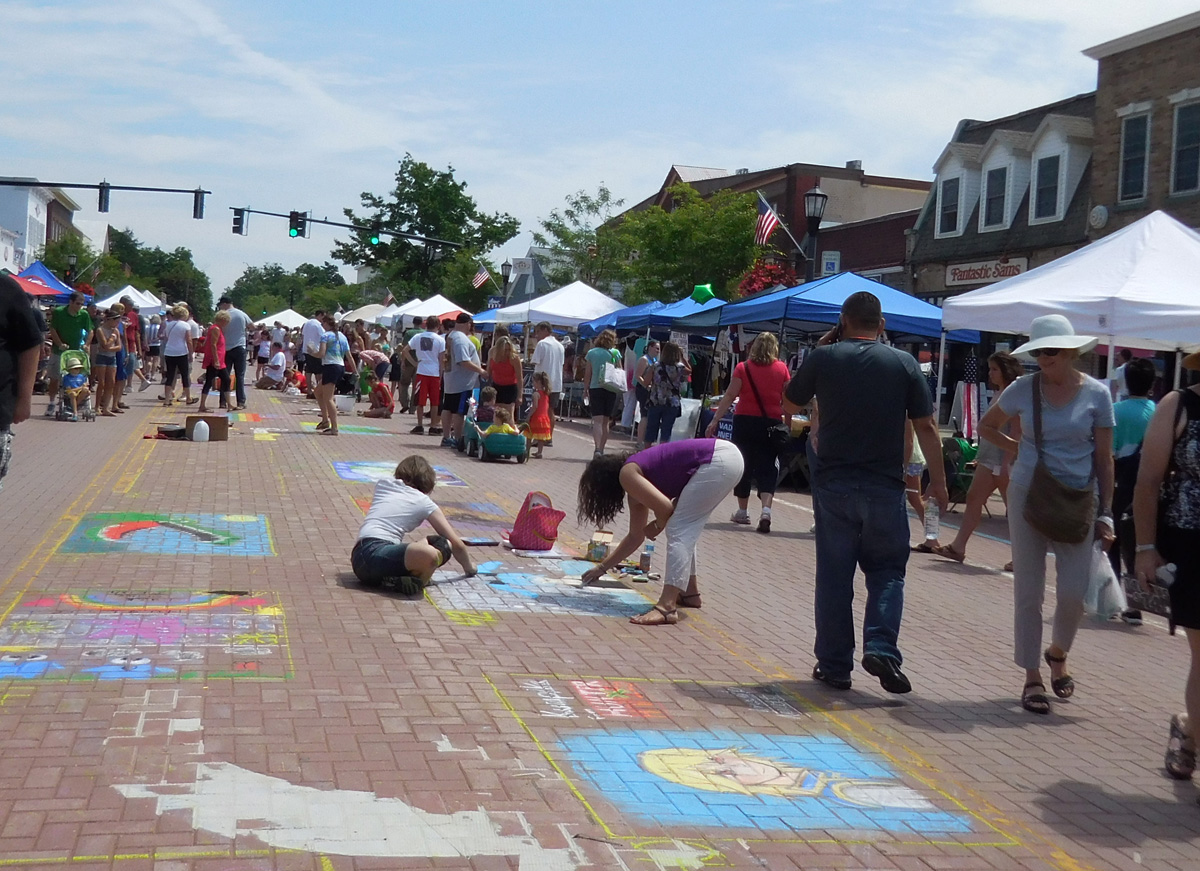 The East Aurora Street and Sidewalk Sale (End of July): If you are coming to East Aurora during the Fisher-Price Collectors Club's convention, our sale is part of a larger event, the annual East Aurora Chamber of Commerce's Street and Sidewalk Sale. This event, like our sale, takes place on the Saturday of the last full weekend in July. The Sidewalk Sale closes Main Street from Pine to Riley Street, and local businesses set up booths all along the route. There are many booths to buy food, plus lots of entertainment and activities (sidewalk chalk painting, etc). The club's sale is at 645 Main Street at the Blazing Star Masonic Lodge during the Sidewalk Sale, so we are right in the middle of the action! So visit our club's sale and enjoy the events on Main Street as well!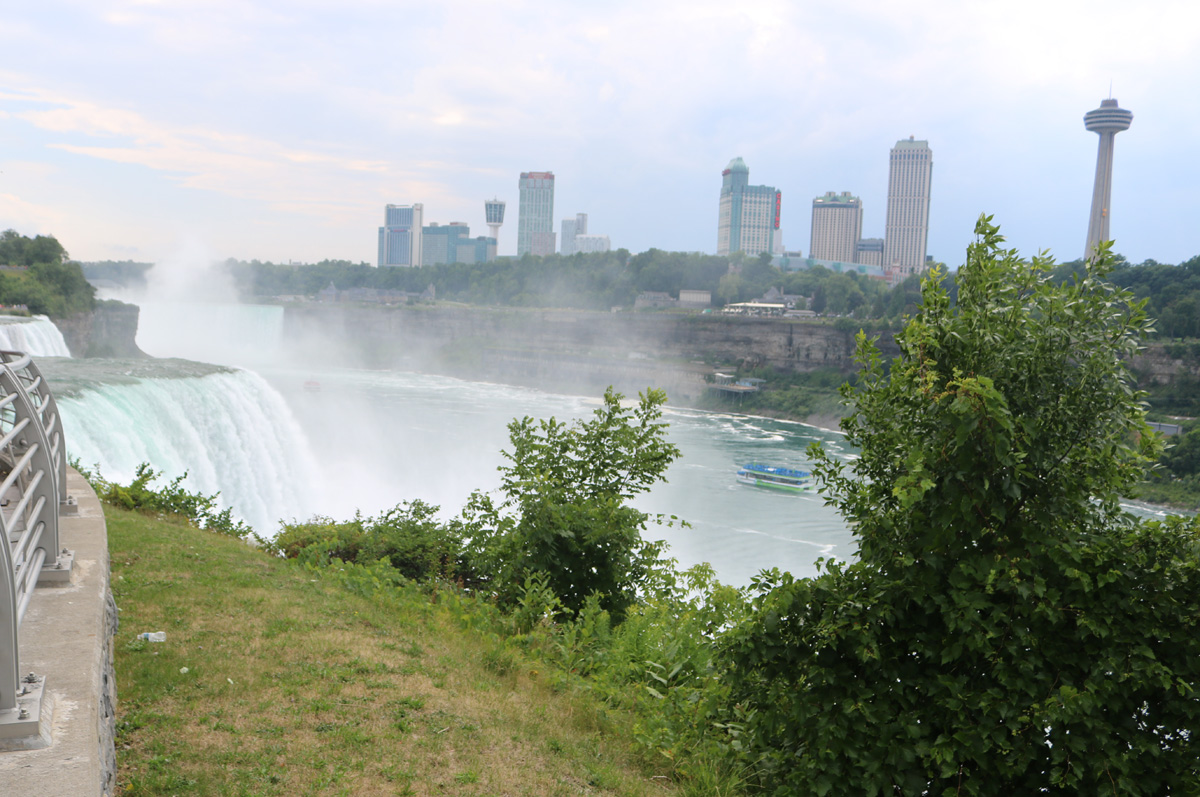 Niagara Falls: Well, no one needs much introduction to Niagara Falls! Niagara Falls is located about an hour north of East Aurora. Just seeing the falls is an amazing sight to see. There are many activities for visitors on the American and Canadian side of the Falls. On the American side, there is a trolly ride, cave walk, plus the famous "Maid of the Mist" boat ride right under the falls. There are also casinos in the area. If you never been to Niagara Falls, it's definitely worth a visit if you are coming to East Aurora!
Home Page / Convention 2023 / Annual Toy Sale / News and Updates / Gabby Goose Newsletter / East Aurora Information / Fisher-Price Facebook Groups / Adventure People Figures ID Guide / Adventure People Overview / The Adventure People Illustrated Carded Figures / Wooden Pull Trains / History and Goals of the club / Membership Information (Joining the club) / Member Collection Photos / Overview of Little People Toys / Fisher-Price toy guide books / More Links / Member Memorials /
Back to the Fisher-Price Collectors Club Home Page
www.fpclub.org