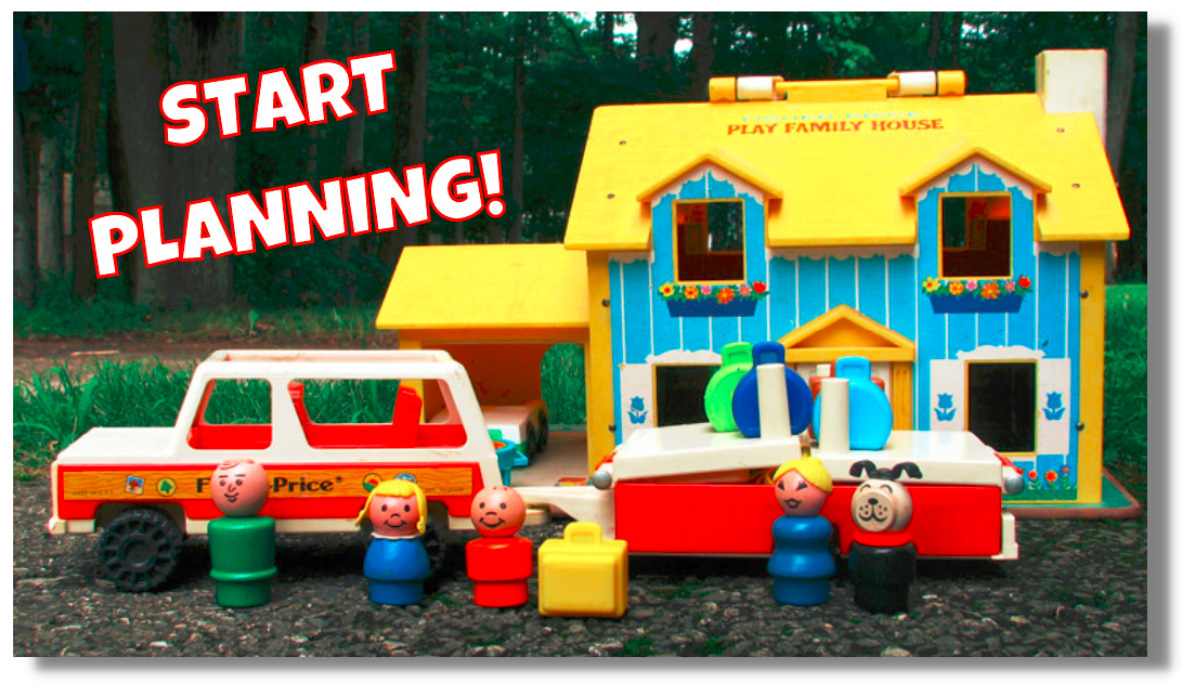 Hello to all Fisher-Price fans! The Fisher-Price Collectors Club will be holding our next annual convention on Friday July 28th and Saturday July 29th, 2023! All events will take place in East Aurora NY, or in the immediate area. More details will be posted as plans get finalized, so watch this page! Club members will also get the finalized schedule in the spring issue of the Gabby Goose, which will be mailed out to all member before the convention. The Newsletter (or a separate mailing around the same time) will have instructions and invitations to the annual dinner for club members and their guests who want to attend.



Here are the details:


WHEN: Friday July 28th and Saturday July 29th, 2023

WHERE: All events will be in the East Aurora NY area. See our page about East Aurora to get an idea of where it is, local hotels, and what is in the area.

OVERVIEW: The convention is held over 2 days. On Friday, we usually have a social hour, annual dinner, possibly other events for club members. Saturday we hold the annual sale (open to everyone).

SOCIAL HOUR: The social hour is for club members and their guests and takes place on Friday afternoon. More information will be listed in the next newsletter as plans get finalized.

ANNUAL DINNER: The annual dinner for club members and their guests will be held on Friday evening July 28th, usually starting around 6:00 - 6:15 pm. Reservations are required to attend the dinner; club members will be mailed invitations to the dinner in the spring newsletter (or a separate mailing around the same time), which will show the price per person (usually around $30 a head). The location is the same as the prior years, Bravo Cafe in nearby Elma NY, at 5781 Seneca Street (not far from where Transit Street meets Rt 400). The dinner runs about 2 hours give or take, depending on how many festivities we have planned! Dress is casual/whatever you like - some people dress up, while others wear their favorite Fisher-Price t-shirt! We have door prizes, Fisher-Price games and contests, plus a speaker talking about their favorite Fisher-Price toys! Dinner will be served buffet-style with the usual choices of meat (usually one is chicken), potatoes, vegetables, bread and dessert, plus one vegetarian choice as well. Drinks can be bought a Bravo's cash bar. The dinner is not to be missed, we always have a blast gabbing the evening away talking about our collections and every else under the sun! Our amazing club president Audrey always does an AWESOME job hosting the event!!!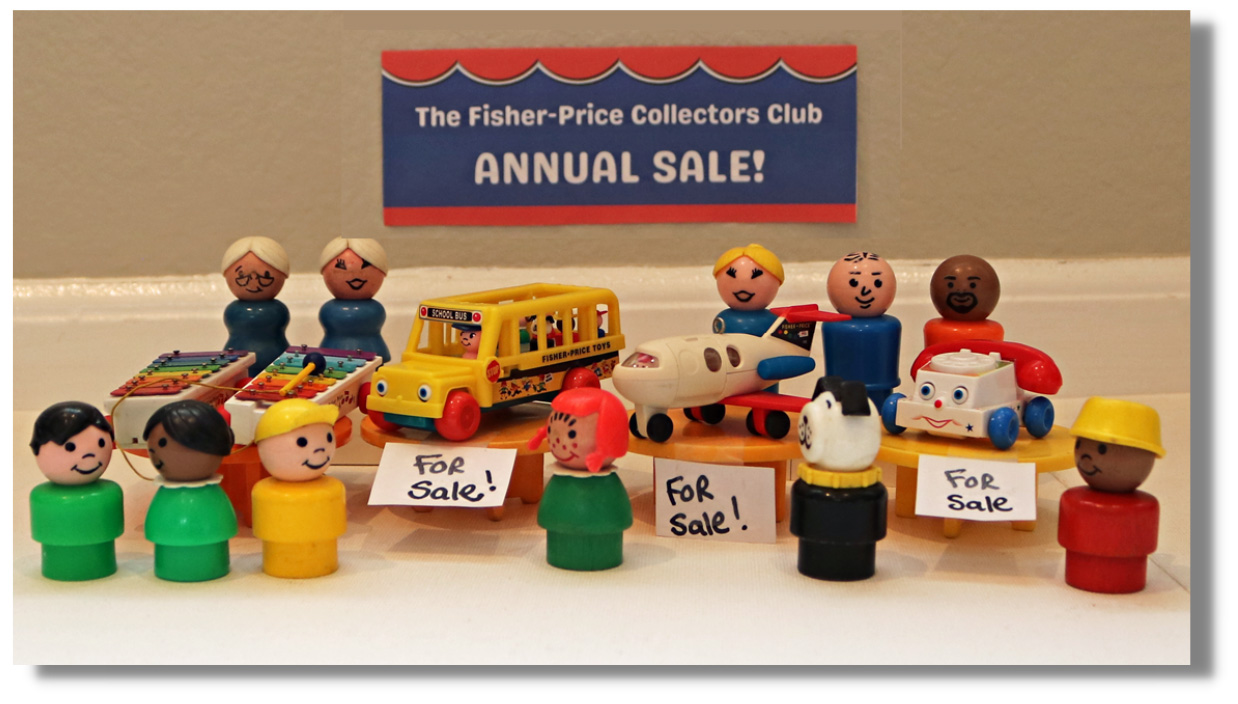 ANNUAL TOY SALE (OPEN TO EVERYONE): The Fisher-Price Collectors Club's annual Toy Sale (nicknamed "Toys From the Attic") will be held on Saturday July 29th, 2023 rain or shine! The location is the Blazing Star Masonic Lodge in East Aurora NY, located at 645 Main Street. Hours are 9:00 am to 2:00 pm. The sale is open to all Fisher-Price fans, club members and general public alike! The sale is held in a multi-purpose room inside the lodge. We will have many vendors selling their toys at tables set up all across the room. Cash is king; it is up to each individual vendor whether they accept credit cards, Paypal, Venmo or similar. Toys for sale tend to be Pre-1990 ones which include classic Little People sets, figures and pieces; vintage wooden pull toys; Fisher-Price toys in original boxes; Toyfest Toys; usually some Adventure People loose figures and vehicles; Huskys; wooden puzzles; dolls; Fisher-Price memorabilia (pictures, posters, etc); similar toys from the 1970's/1980's; and more! Inventory changes year to year, so you never know what toy may pop up! See our Toy Sale Page for more info. If any club member is considering being a vendor, see our Vendor Page for more information!

EAST AURORA STREET AND SIDEWALK SALE: Our sale is a proud part of the East Aurora Chamber of Commerce's Street and Sidewalk Sale, which is happening on Main Street on Saturday July 29th, 2023 right outside the Lodge. The hours are roughly 9:00 am to around 4:00 pm (The club's sale ends earlier at 2:00 pm). There will be plenty of food vendors, crafts, community booths, shopping, contests for the kids, and lots more! So come visit our club's sale, plus the street festival too!