Last Updated: July 23, 2021
UPDATE ON OUR JULY 2021 CONVENTION: YES IT IS HAPPENING!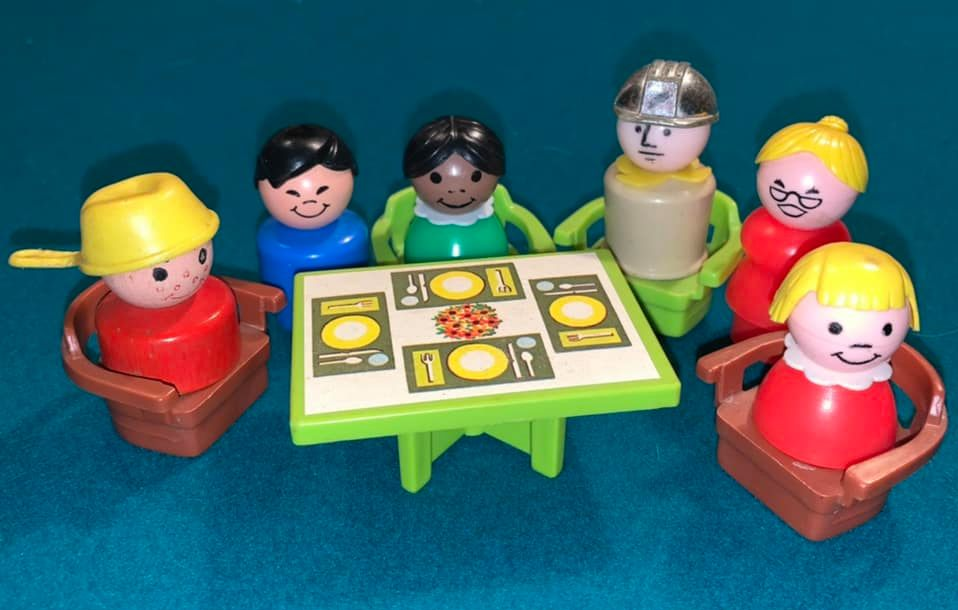 Hello club members and all Fisher- Price fans!

Since Covid restrictions were lifted in time, the Fisher-Price Collectors Club will be holding our annual toy sale and dinner after all! The dinner will be at Bravo Cafe on Friday July 23rd at 6:30 pm. Bravo Cafe is located at 5781 Seneca Street in Elma NY. Elma is one town west of East Aurora. The dinner requires reservations, and it's $22 a person. Club members were mailed the latest Gabby Goose newsletter in early July. To attend the dinner, either fill out the form in the newsletter and follow the instructions on it; or go to our updated PayPal Page and pay via Paypal. The food is going to be served in a buffet with many choices (usually a vegetarian dish included). We also are having 2 guest speakers talking about Fisher-Price toys plus games and prizes too! The dinner is always an awesome time, chatting about toys and everything else too! The club held our dinner at Bravo a few years ago, and we really enjoyed the venue! And yes, there is a cash bar! (After the year 2020, we need that!!)

As mentioned in the Gabby Goose, the club is holding a social hour from 3:00 to 4:00 on Friday July 23rd at the Blazing Star Masonic Lodge. This will start 3 1/2 hours before the dinner, so plenty of time to attend both events! We just gab away the time and see what everyone is up to! New members are very much welcomed to come and introduce themselves!


The annual toy show and sale will take place on Saturday July 24th at the Blazing Star Masonic Lodge in East Aurora NY. The hours are 9:00 am to 2:00 pm. The address is 645 Main Street in East Aurora. See our Toy Sale Page for more info! The sale is open to everyone, general public and club members alike! We already have a FULL HOUSE of vendors signed on!! The club's sale is part of the East Aurora Chamber of Commerce's Street and Sidewalk Sale, which is happening but in a more spread-out way.

So what is for sale at a typical sale? Lots of Fisher-Price classic Little People figures, parts and pieces (imagine bins full of them!). Also full Little People sets, some with original boxes; wooden pull toys; Toyfest replicas; All sorts of pre-1990 Fisher-Price toys, and who knows what else may pop up!

After this past horrible year, we NEED to get together and just chat, catch up, and be normal! Club members, if you can make it, we would love to see you at Convention 2021!
Home Page / News and Updates / Gabby Goose Newsletter / Annual Toy Sale / Convention 2021 / Adventure People Figures ID Guide / Adventure People Overview / The Adventure People Illustrated Carded Figures Wooden Pull Trains / East Aurora Information / Overview of Lines of Fisher-Price Toys / History and Goals of the club / Membership Information (Joining the club) / Some member's Collection Photos / Overview of Little People Toys / Fisher-Price toy guide books / More Links / Member Memorials / Paypal For Club Members /
Back to the Fisher-Price Collectors Club Home Page
www.fpclub.org
Fisher-Price Collectors Club